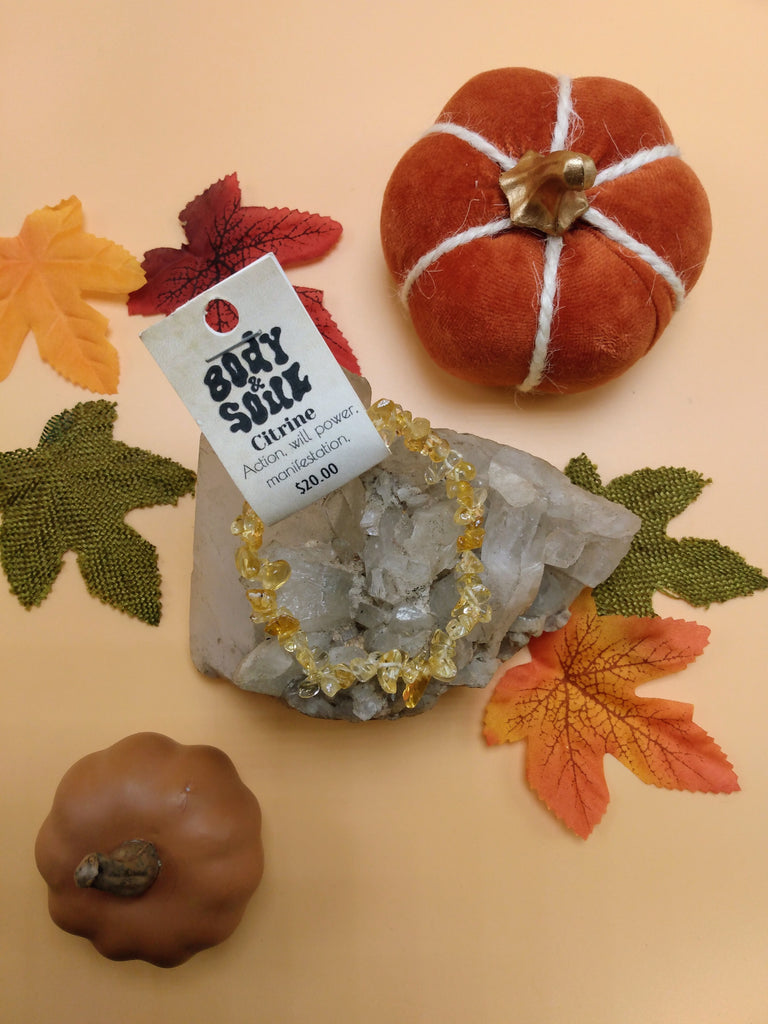 bodysoulsoap
Citrine Crystal Bracelet - Manifestation, Wealth, Success, Willpower, Optimism
Citrine is the crystal of action, willpower, and manifestation. Citrine is known as the "Merchant's Stone" as it brings good luck to business trades and promotes prosperity, wealth, and success. Aids self-esteem, self-knowledge, self-truth/discovery, self-trust and empowers you with confidence. It balanced emotions, bringing you joy and optimism, activating the Solar Plexis Chakra. It lifts you out of depression while aiding self-expression. As it fills you with positivity you will be better able to understand your emotions in a very conscious way and be confident about your decision-making. 

Citrine is also known as the "Stone of the Mind". It's good for school, work, research, it blocks emotions that may bring you down emotionally, and this positivity aids meditation, concentration and an even state of mind. It helps you embrace the new with confidence and peace and strengthens attentiveness. Citrine is said to be good for the body and will overall.
* This Bracelet will come in the mail in its own gauze bag as pictured in the second photo!
*These bracelet are popular for gift-giving.
---
Share this Product
---
More from this collection