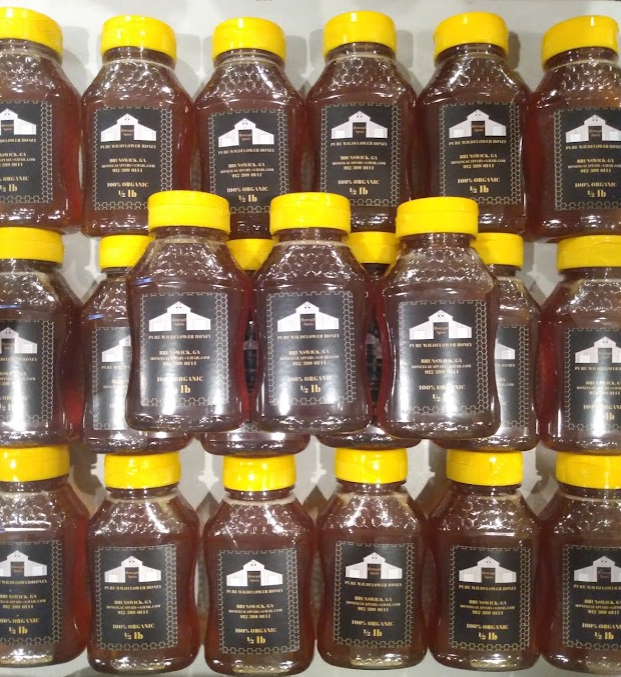 bodysoulsoap
Copy of Honeygirl Apiary Honey - Local Wildflower Honey - 1/2 LB Bottle
We have 1lb (16oz) and 1/2 1lb (8 oz) bottles available. :)
These are LOCALLY made in Brunswick, GA - All Sales go right back to these honey producers and their bees. 
✨ Wildflower Honey Benefits:: Relief from allergy/cold/flu symptoms, immune boosting, enzyme & antioxidant rich, promotes good heart/cholesterol health.


✨Usage Suggestions: drizzle on food and in warm, not hot, drinks, as not to kill the enzymes.

✨Honey for Beauty 🌹: My favorite "lesser-known" use for honey is as an anti-aging mask. Honey is an anti-aging humectant, it draws moisture from the air into your skin.

✨Honey Hair Bleach & Skin Lightener: Honey has an enzyme called glucose oxide, a safe, natural hydrogen peroxide. You can (slightly & gradually, haha) lighten your hair with honey over time. As a mask, it evens your complexion & kills acne-causing bacteria.
---
Share this Product
---
More from this collection